---
Wil je een afspraak maken voor een knip- en/of kleurbehandeling door een topstylist of colorist?
Dat kan!
Maandag
Woensdag
Vrijdag en
Zaterdag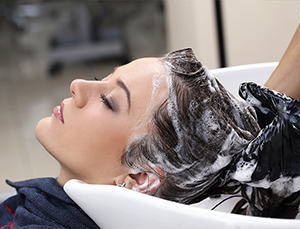 Bel of Whatsapp voor een afspraak naar 0611257636 of mail naar info@knipenkleursalonlelystad.nl.
Heb je vragen?
Stel je vraag aan Knip en Kleur salon Lelystad. Wij zijn telefonisch en via whatsapp en mail te bereiken.
De kapsalon is Maandag Woensdag Vrijdag en om de week op Zaterdag geopend. Kunt u deze dagen niet? bel dan gerust voor andere mogelijkheden.
Gevestigd op werfweg 49, bedrijventerrein Noordersluis in Lelystad.
Helaas komt het voor dat klanten zonder bericht wegblijven voor een afspraak in de salon, of deze niet op tijd afzeggen.
Hierdoor kunnen wij deze tijd niet gebruiken voor andere klanten.
Wij brengen dan de no-show van de behandeling die gepland stond in rekening.
Bel, mail of appt u daarom uiterlijk 24 uur van tevoren af.
Alvast bedankt!